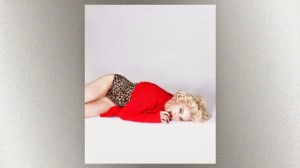 On February 9, the day after Madonna performs at the Grammys, three more of her new songs will become available on iTunes.
Fans who pre-order her album Rebel Heart will be able to download the songs starting Monday. Those who have already pre-ordered the album will have those three songs automatically delivered to them. Madonna previously made six tracks from the album available for instant download. They included "Living for Love," "Devil Pray," "Ghosttown," "Unapologetic B**ch," "Illuminati" and "B**ch I'm Madonna." Rebel Heart arrives March 10.
On Thursday, Madonna released the dance-heavy video for her single "Living for Love" on the Snapchat app's Snap Channel. It went live on Vevo Friday.