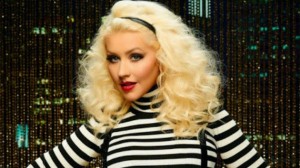 In a new preview for season eight of The Voice, returning coach Christina Aguilera looks like she's having more fun than ever.
"Coming back to The Voice by now is almost like coming back home," she says in the clip. "With every season that I step away, I grow as a person and that has to affect my coaching."
But it hasn't affected her sense of humor. She takes jabs at her fellow coaches, asking a  contestant at one point, "Do you want some clowns or do you want someone who takes you seriously?" And she even impersonates Pharrell Williams. In the video, she calls his walk "captivating" and proceeds to imitate his swagger.
Christina had been on a hiatus from the show for two seasons. In season six, Shakira filled in for her, and in season seven Gwen Stefani took over coaching duties.