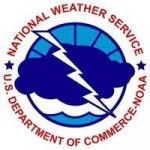 Grand Island, NE (AP) ~~ The National Weather Service has issued a flood warning for Hall County in south-central Nebraska.
The service says an ice jam has formed in a channel of the Platte River south of Interstate 80 near Grand Island. The service warns that floodwater could reach businesses on the south side of the interstate at Exit 312.
The warning is scheduled to expire at 3 p.m. Saturday.