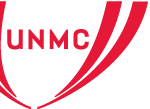 Omaha, NE (AP) ~~ The University of Nebraska Medical Center and its clinical partner, Nebraska Medicine, will provide physician and academic services to the new Madonna rehabilitation and long-term care hospital being built in west Omaha.
Under the partnership, the Omaha Madonna campus will also serve as the primary training site for the a new UNMC residency program in physical medicine and rehabilitation – the first such program in Nebraska and one of the few in the upper Midwest region.
In a news release Thursday, UNMC said Omaha is underserved in physical medicine and rehabilitation services. Because of that, some 1,300 people who would quality for rehabilitation each year in the Omaha area are instead referred to nursing homes and other facilities.
The Madonna Omaha campus is expected to open in 2016.