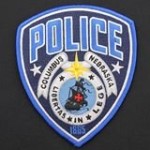 Columbus, NE ~~ Columbus Police are warning residents about a phone scam.  The Columbus Police Department is receiving calls from residents who have been contacted by persons claiming to be with the I-R-S.
The caller says there is a fee, and if it is not paid, the I-R-S will take legal action.  Police say these calls are a scam and C-P-D advises residents to ignore these calls.
Do not call back any numbers they leave and do not give them any personal information.