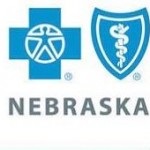 Omaha, NE (AP) ~~ A major health insurer is trying to help customers in rural Nebraska deal with the fact that it has been unable to agree a new contract with one of the biggest medical networks in the state.
Blue Cross Blue Shield of Nebraska said Wednesday that in January it will treat five CHI Health hospitals mostly as if they were part of the network, even though a new overall agreement remains elusive.
Numerous facilities and doctors affiliated with CHI Health have been out of the Blue Cross network since Sept. 1, so they have become significantly more expensive for the insurer's customers.
The communities affected by this change are Kearney, Grand Island, Schuyler, Plainview and Nebraska City. In those areas, the hospitals affiliated with CHI Health are virtually the only option.