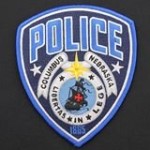 Columbus, NE ~~ Columbus Police continue to investigate an armed robbery in Columbus Tuesday evening.  Police were called to the area of 18th Avenue and 7th Street around 6:30pm after a man reported his pickup had been stolen at gun point.
Authorities later located the pickup, abandoned near 6th Street and 29th Avenue.
The victim of the robbery has not been identified and authorities are still looking for the suspect who is described as a white male.